May 4 - 8, 2009
This president's cheap. It's a crime.
Leaves fingerprints pressed in a dime.
You want to suppress
My TGIF's?
Then hire me on as full-time!

---
The responses have tended to flatten
Us from plants from LA to Manhattan.
Though it's clear to our team,
They are making it seem
Just like JIM's talking to them in Latin.
---
When the user's emails went splat
From his PDF's, bulky and fat,
A new add-in to Word
Was the method preferred,
So he's now a new doc acrobat.
---
This one IT guy's on the phone griping.
He's a whiz at repair and code typing.
But there's one thing he's not,
For it's true that he got
A D-minus in ID badge swiping.

Bonus Rhyme Today:

Today's story was put up so early
Since the readers were getting quite surly.
Sharky's lesson was learned
And his promptness returned.
Did the editors give him a swirly?
---
When the office we moved to was built
I requested a drawer with tilt.
Though it's not on her list,
For my wrist I persist
'Til my logical mind made her wilt.

This limerick was included in the Computer World White Paper along with its story in "The Best of Shark Tank - True tales of major-league idiocy"
---
May 4, 2009 - Why is Sharky so late today????
As our primary humor provider,
Sharky's lateness alarms this insider.
Now I have to be frank.
Did he swallow a tank
And get blown up to bits by Roy Scheider?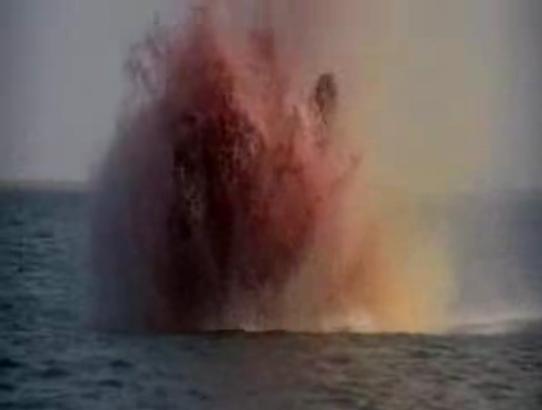 Mondays are usually pretty easy in the Tank, since lots of times I can write the limerick before I go in to work due to the fact that they are posted so early.

Not the case today. The story was posted at 12:30 PM while I was out to lunch. While waiting, I came up with this limerick. Oh, and I learned a lesson from Jim's Creator about last names:
| | | |
| --- | --- | --- |
| Dwayne Schneider? No | Fred Schneider? No | Roy Scheider? YES! |