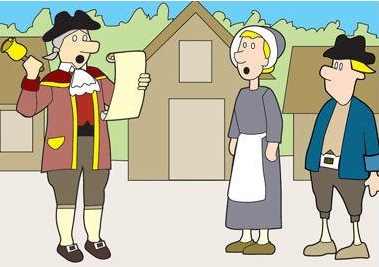 BEST POEM
Hear ye! Hear ye! I've news here for thee!
After filling a harbor with tea,
On this July the fourth,
Both the south and the north
Do declare to the king that we're free!
Ken Sheldon, Elon

BEST INSIDE JOKE
The king has declared that betting on "The Joke's on You" is now illegal!
Ken Sheldon, Elon

Other Entries
Ken Sheldon, Elon
---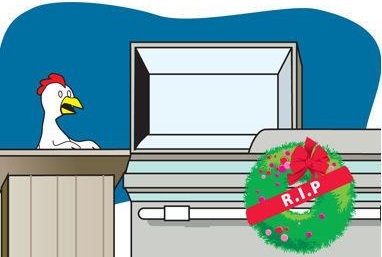 BEST POEMS
At the service, what everyone sees is
A big wreath from the nephews and nieces.
It is easy to see
Where it says "R.I.P."
What's it stand for? It means, "Rest in Pieces."
Ken Sheldon, Elon


Other Entries
We will never find out why he tried to cross the road.
He could never stand up to anybody because he was, well, chicken.
Like the rest of his family, his final resting place is a bucket.
Ken Sheldon, Elon
---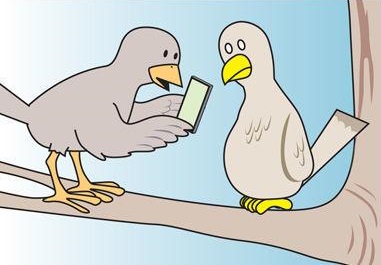 BEST POEMS
This new app, the birds' praises are sung.
It's adored by their old and their young.
For wherever they go,
Now their cell phones will show
Every birdbath and feeder we've hung.
Ken Sheldon, Elon

Other Entries
And this app shows me where Ken's car is, so I know where to, you know...
When I send a tweet, is it usually "Tweet."
Ken Sheldon, Elon
---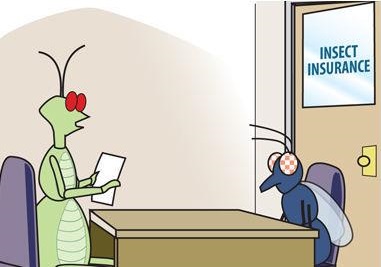 HONORABLE MENTIONS (also getting a vote from the judges)
We do offer mayfly life insurance policies by the hour.
Ken Sheldon, Elon
 
BEST POEMS
"This new policy - I ask perchance.
As I read it, I thought at first glance -
Is my kin covered too?
Tell me now, is it true?"
"Uncles? No, but we do cover ants."
Ken Sheldon, Elon
 
Other Entries
This policy does have a death by windshield rider.
... and it covers being hit by a cow's tail.
You're safe - we aren't the ones with the gecko.
Ken Sheldon, Elon
 
No, we're not a fly-by-night agency. We're open days too.
Ken Sheldon
---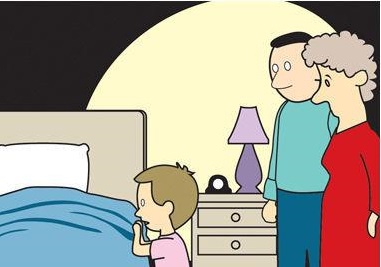 BEST INSIDE JOKE
... and please let me win my "Joke's On You" bet.
Ken Sheldon, Elon

BEST POEMS
Every night, this child's prayers are said.
"Bless my mom and my dad, my dog, Ned.
And protect me, oh, please,
From those bullies, disease,
And the monster that's under my bed."
Ken Sheldon, Elon

Make my teacher believe Sparky ate my homework.
And I'm sorry for hiding my frog in Miss Othmar's coffee.
Yes, I know mom and dad are standing right behind me.
Could you send a digital alarm clock? I can't read the one I've got.
I know I'm getting a new brother, but I'm really hoping for a horse.
Ken Sheldon, Elon
---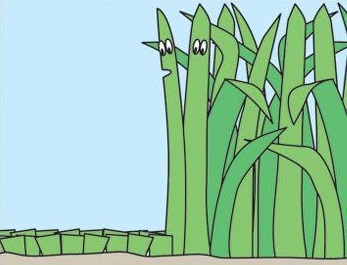 BEST/WORST PUNS
That's it! I can't take no mow!
Ken Sheldon, Elon

BEST POEMS
I am saying, "No more can I take it!
I just seed it, then mow it, then rake it!
You must work, so it seems,
For the lawn of your dreams,
So I'll buy AstroTurf and I'll fake it!"
Ken Sheldon, Elon

Other Entries
You know, there are times I'm glad I'm a part of the rough.
We're next...
They said "Just a little off the top..."
Well, it is better than getting munched on by a sheep.
It's either that or he gets fined by the city.
Too bad - cut down in the prime of their lives.
I'm sure going to miss Stan. And Carol. And Harry. And Tammy...
I heard him say "I'll be back."
Ken Sheldon, Elon
---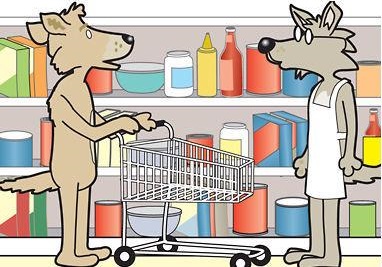 HONORABLE MENTIONS (also getting a vote from the judges)
I just need the beans. I've already got the pork. (Credited to Mike Perry of Eden...)
Ken Sheldon, Elon

BEST CULTURAL REFERENCE
Yeah, I'm the guy in the Symbicort commercial.
Ken Sheldon, Elon

BEST POEMS
When the big bad wolf some know as Reggie
Goes out shopping, he soon becomes edgy.
He loves looking for meat,
But turns white as a sheet
When he goes through the fruits and the veggies.
Ken Sheldon, Elon

Other Entries
What do you mean, "We don't have any pigs?" This is a Piggly Wiggly!
After that debacle with those pigs, I'm going vegan. Got any soy bacon?
I just need the beans. I've already got the pork. (
Yeah, I'm the guy in the Symbicort commercial.
Ken Sheldon, Elon
---
BEST CULTURAL REFERENCE
That's it! I'm leaving you for Donkey!
Ken Sheldon, Elon

BEST/WORST PUNS
So tonight's dinner is Galahad Sir-prize?
Ken Sheldon, Elon

BEST POEMS
Poor Sir Irving had put up a fight.
Fought two dragons with all of his might.
Still it has to be said,
While Sir Irving is dead,
At least someone will have a good knight.
Ken Sheldon, Elon

Other Entries
I'll go get the can opener.
See if he could find us some mead.
Ken Sheldon, Elon

I've heard of wanting a night out, but that's ridiculous!
Ken Sheldon, Elon
---

BEST CULTURAL REFERENCE
We're not watching "The Room" again. You're tearing me apart!
Ken Sheldon

BEST POEMS
HBO? TV Land? NBC?
Travel Channel? Discovery? E!?
Today, it takes more time
And more flipping to find
That there's still nothing good on TV.
Ken Sheldon, Elon

Other Entries
I'm sorry you lost your remote, but your iPhone isn't a good substitute.
I didn't know they even showed cornhole matches on TV.
Ken Sheldon
---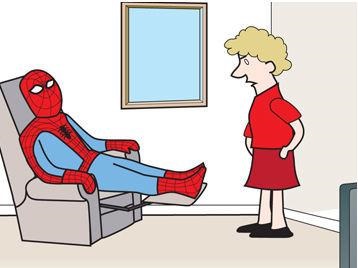 RUNNERS-UP
"Well, right now your great responsibility is mowing the lawn."
Ken Sheldon, Elon

BEST CULTURAL REFERENCE
I've been checking your texts. Who's Charlotte?
Ken Sheldon, Elon

BEST POEMS
Spidey has to relax when he can.
Someone's knocked on his door. Change of plan.
Although feeling so beat,
There's one more to defeat:
Diabolical foe Orkin Man!
Ken Sheldon, Elon

Other Entries
What are you going to do about all those cobwebs?
Ken Sheldon, Elon

Could you do something about all the flies in this house?
Ken Sheldon, Elon

Could you use some of your webby stuff to shut up the neighbor's dog?
Ken Sheldon, Elon (This one comes out of real life experiences...)
---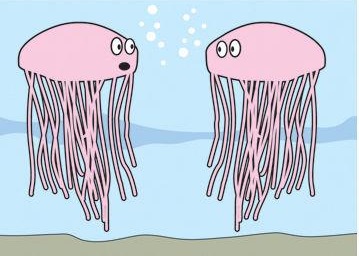 RUNNERS-UP
"Me too, just floating through life ..."
Ken Sheldon, Elon

HONORABLE MENTIONS (also getting a vote from the judges)
No, I haven't seen any peanut butter fish either.
Ken Sheldon, Elon

BEST INSIDE JOKE
You know, you are a mirror image of me! Really!
Ken Sheldon, Elon

BEST CULTURAL REFERENCE
Look out - here comes SpongeBob with that net again!
Ken Sheldon, Elon

BEST POEMS
Here's a word of advice to the young:
Don't bring jellyfish up to your tongue.
It's not cherry or grape!
You should make an escape!
You'll most likely wind up getting stung.
Ken Sheldon, Elon

Other Entries
Oh, I get mine done at Great Clips.
Ken Sheldon, Elon
---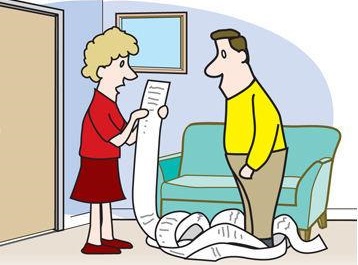 RUNNERS-UP
"I see you bought your gum at CVS."
Ken Sheldon

BEST INSIDE JOKE
So this is your list of all the "Jokes On You" captions about CVS receipts?
Ken Sheldon, Elon (There were well over a dozen...)

Don't you think 324 jars of Grey Poupon is a little much?
Ken Sheldon, Elon

BEST POEMS
Check receipts - You should try it! You ought!
You'll find coupons, there could be a lot.
There's a survey to take
For a grand you won't make,
Not to mention that gum that you bought.
Ken Sheldon, Elon

Other Entries
Did they have to ring up each grain of rice separately?
Hmm, looks like you had a little trouble with the self-checkout.
So this is your list of all the "Jokes On You" captions about CVS receipts?
Ken Sheldon, Elon

Let me guess - your cashier at Walmart was really cute, wasn't she?
Ken Sheldon, Elon
---